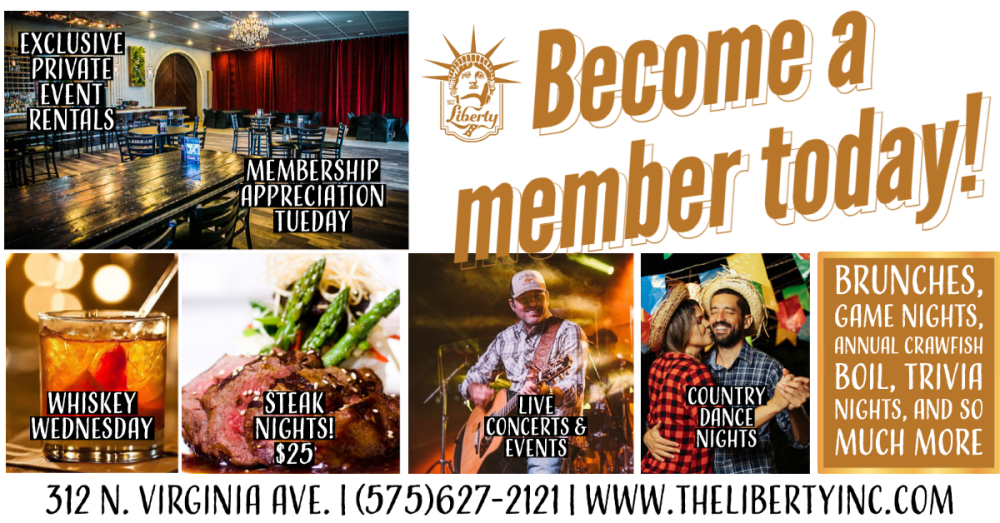 The Liberty Inc was formed in 2013 to promote performing arts & to be 100% member supported. We believe art, especially music, is at the center of all we do. Think about it...how often are you whistling a tune or singing a song in your head? All the time, right? 
We hope you can sit back, enjoy our atmosphere, sip a tasty beverage, and soak in the moment. 
We are available for private rent and would love to help you through a grand pachanga. 
Our concerts are for ages 21+ unless otherwise stated.
We believe:
1) Business should take place over coffee tables and favorite records, instead of corporate cubicles. 
2) All music is good, if done well.
3) To Keep an open mind and try new things
4) That New Mexico is God's country.
5) Family & Friends make the earth go round.
6) Being a dog owner makes you live a longer and happier life.
Cheers,
The Liberty Inc